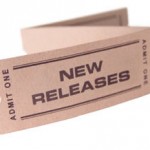 A number of new releases from Aug 2010 (give or take a little) that have caught my eye:
My Hollywood by Mona Simpson
Blurb: From the much-loved author of'Anywhere but Here and'The Lost Father,a long-awaited novel'her first in ten years'about two women behind the glitter of Hollywood.'Claire, a composer and a new mother, comes to L.A. so her husband can follow his dream of writing TV comedy. Suddenly, the marriage changes, with Paul working all hours and Claire left with a baby, William, whom she adores but has no idea how to care for.'Enter Lola'a fifty-two-year-old mother of five who comes to work in America to pay for her own children's higher education back in the Philippines. Lola stabilizes the rocky household, and soon other parents try to lure her away. What she sacrifices to stay with Claire and William remains her own closely guarded secret.
____
The Rehearsal by Eleanor Catton
Blurb: A high-school sex scandal jolts a group of teenage girls into a new awareness of their own potency and power. The sudden and total publicity seems to turn every act into a performance and every platform into a stage. But when the local drama school decides to turn the scandal into a show, the real world and the world of the theatre are forced to meet, and soon the boundaries between private and public begin to dissolve. The Rehearsal is an exhilarating and provocative novel about the unsimple mess of human desire, at once a tender evocation of its young protagonists and a shrewd expose of emotional compromise.
____
Almost True by'Keren David
Blurb: Ty and his mum think they are safe at last after the witness protection programme moves them and Ty becomes Jake instead of Joe. But a horrific attack and the death of a close friend prove otherwise. Tys family decide that they have had enough of incompetent police protection and his aunt takes him to hide with the grandparents hes never met, his long absent fathers family. There he slowly learns the truth about his own family and meets his feckless father. Ty cant forget Claire, the girl he met while he was Joe, and eventually he escapes to meet her while she is on a class trip. But Claire has changed and Tys identity becomes more and more exposed. This brilliant exploration of teen identity is shot through with drama and suspense, keeping readers on the edge of their seat from start to finish.
____
Summer at Tiffany by Marjorie Hart
Blurb: New York City, 1945. Marjorie Jacobson and her best friend, Marty Garrett, arrive fresh from the Kappa house at the University of Iowa hoping to find summer positions as shopgirls. Turned away from the top department stores, they miraculously find jobs as pages at Tiffany & Co., becoming the first women to ever work on the sales floor'a diamond-filled day job replete with Tiffany blue shirtwaist dresses from Bonwit Tellers'and the envy of all their friends.'Hart takes us back to the magical time when she and Marty rubbed elbows with the rich and famous; pinched pennies to eat at the Automat; experienced nightlife at La Martinique; and danced away their weekends with dashing midshipmen. Between being dazzled by Judy Garlands honeymoon visit to Tiffany, celebrating VJ Day in Times Square, and mingling with Cafe society, she fell in love, learned unforgettable lessons, made important decisions that would change her future, and created the remarkable memories she now shares with all of us.
____
Death Most Definite: Death Works series, Book 1 by'Trent Jamieson
Blurb: Steve knew something was wrong as soon as he saw the dead girl in the Wintergarden food court. Nothing new he saw dead people all the time but this one was about to save his life Steve is a necromancer in the family firm, tasked with easing spirits from this dimension to the next after death. And hes kind of OK with that, until someone high up the corporate hierarchy makes a bid to be Australias new Regional Death. This means killing all of the current Deaths staff. After his parents, relatives and pretty much every other necromancer he ever knew has been killed, Steve is left to make a reluctant stand. But to do this he must stay alive. Threatened at every turn, Steve and the perilously attractive (and dead) Lissa go on the run to save whats left of their world.
____
Touch-Me-Not: A Martha's Vineyard Mystery by Cynthia Riggs
Blurb: Victoria Trumbull, the ninety-two-year-old poet/sleuth, is back in another entertaining mystery, set in beautiful Martha's Vineyard.'A mathematical knitters group is working on a coral reef quilt for a competition to draw attention to global warming. When a telephone stalker begins preying on their members, they become terrified and distracted and turn to Victoria Trumbull for help. Victoria and Police Chief Casey O'Neill attempt to track down the man the women suspect of stalking, but he seems to have disappeared. To complicate matters, someone gets killed. Victoria must solve the murder and also deal with issues on the home front when her daughter, Amelia, arrives from California, determined to help her mother and concerned that Victoria may be too great a burden on Elizabeth, Amelia's daughter.
____
The Legacy by Katherine Webb
Blurb: In the bitter winter of 2009, following the death of their grandmother, Erica Calcott and her sister Beth return to Storton Manor, a grand and imposing Wiltshire house where they spent their summer holidays as children. When Erica begins to sort through her grandmothers belongings, she is flooded with memories of her childhood and of her cousin, Henry, whose disappearance from the manor tore the family apart. Erica sets out to discover what happened to Henry so that the past can be laid to rest, and her sister, Beth, might finally find some peace. Gradually, as Erica begins to sift through remnants of the past, a secret family history emerges; one that stretches all the way back to turn-of-the-century Oklahoma, to a beautiful society heiress and a haunting, savage land. As past and present converge, Erica and Beth must come to terms with two terrible acts of betrayal and the heart-breaking legacy left behind. THE LEGACY is an unforgettable, deeply satisfying story that will stay with you long after the last page has been turned.
____
The Summer of the Bear by Bella Pollen
Blurb: In the summer of 1979, a tamed grizzly bear is tempted by the lure of freedom and the wild open sea Meanwhile, the sudden death of British diplomat Nicky Fleming has left his wife closed down with shock. Relocated from Cold-War-riven Germany to a remote Hebridean island, Letty Fleming is haunted by the unthinkable was it an accident, murder or suicide? And how can she ever begin to explain to her three children that their father may have betrayed his country? Struggling to find solace in a place she loves, Letty begins to unravel the mystery of Nickys death, but her determination to protect the children from the truth blinds her to the demons they are already battling. Seventeen-year-old Georgie was the sole witness to her fathers inexplicable actions in East Berlin, Alba has developed an almost murderous hatred of her siblings, while eight-year-old Jamie has yet to understand that his father is dead. As the familys secrets threaten to tear them apart, it is only the strange but brilliant Jamie who manages to hold on to the one thing he knows for sure: his father has promised to return, and Nicky Fleming was a man who never broke a promise
____
Afterlife by Sean OBrien
Blurb: Martin and Alex meet at university and although Martin can never quite work out why become friends. When they finish their undergraduate studies, and with the summer ahead of them before they have to think about the future, they and their respective girlfriends Susie and Jane rent a house in the middle of nowhere. While Jane writes and Susie finds a job at the local art college, the two boys spend their days doing little other than sleeping, drinking, smoking and trying to keep cool in scorching temperatures. As the heat builds, however so does the tension between the four; then, when a glamorous, hedonistic American student arrives in their midst, events and emotions escalate still further. A novel about power, rivalry, jealousy and in the end murder, Afterlife is a gripping exploration of how some outcomes are decided long before were even aware of the options.
____
Juliet by'Anne Fortier
Blurb: A stunning debut novel that follows a young woman who discovers that her familys origins reach all the way back to literatures greatest star-crossed lovers. Of all the great love stories ever told, hers is perhaps the most famous. To me, she is the key to my familys fate. To you, she is Juliet. When Julie Jacobs inherits a key to a safety deposit box in Siena, she is told it will lead her to an old family treasure. Soon she is launched on a precarious journey into the true history of her ancestor Giulietta, whose legendary love for a young man named Romeo inspired Shakespeares unforgettable story. As Julie crosses paths with the descendants of the families who turned medieval Siena upside down, she begins to realize that the notorious curse a plague on both your houses! is still at work. It seems that the only one who can save her from her fate is Romeo but where is he? Spanning centuries, Juliet is an unforgettable adventure that hopes to rewrite the fate of the star-crossed lovers, and reunite them at last.
____
The Devils Graveyard (by anonymous)
Blurb: The Devils Graveyard is an area of desert. Its only habitations are a small roadside gas station, and a giant hotel, where the final of the Back From the Dead singing competition is held, in which contestants compete by impersonating dead stars. Except that someone is killing them offAnd there are other killers out there, too not to mention zombiesFeaturing characters from The Book With No Name and The Eye of the Moon, this is a show where anything goes and anyone can enter. Even the judges arent quite what they seem. Sanchez, Elvis, the Mystic Lady, a whole bunch of dead rock stars and, of course, the Bourbon Kid are headed to the Hotel Pasadena for what is quite literally the most cut-throat reality show theres ever been. Dreams will be crushed, deals will be made and blood will be spilled. The Devils Graveyard is a rip-roaring addition to the series by the author with no name, which is guaranteed to be every bit as gory, fast-paced and adrenaline pumping as the previous novels. Not to be missed!
____
Bitter in the Mouth by Monique Truong
Blurb: The truth about my family is that we disappointed one another. When I hear the word disappoint I taste toast, slightly burnt. Growing up in Boiling Springs, North Carolina, in the 70s and 80s, Linda Hammerick knows that she is different. She has strong, almost paralysing associations between words and tastes; she doesnt look like everyone else; and she isnt popular at school. She finds her way through life with the help of her great uncle Baby Harper, who loves her and loves to dance, and her best friend fat-thin-fat Kelly with whom she has been exchanging letters since they were seven. Her adoring father considers himself a Reasonable Man, but turns out to be just a man, with a weak heart. Even as Linda escapes her vengeful grandmother and her semi-detached mother, to go north, she still doesnt know the truth about her past, until a tragedy and the revelation that follows make her question everything she thought she knew about herself and her family. Truong draws on her own experience as a child of Vietnamese parents in a small Southern town to give us an intricate, irresistible novel about a young woman discovering who she is and where she belongs.
____
The Blasphemer by Nigel Farndale
Blurb: On its way to the Galapagos Islands, a light aircraft ditches into the sea. As water floods the cabin, zoologist Daniel Kennedy faces an im'possible choice'should he save himself, or Nancy, the woman he loves and the mother of his child?'Back in London, Daniel can't stop thinking about the man he saw while swimming fourteen miles'on the verge of exhaustion and hypothermia'to reach the islands: a smiling figure treading water, urging him to swim just a few strokes farther until his foot touched sand. An adamant atheist, Daniel is certain it was merely a hallucination brought on by his physical state. Or was it?'Meanwhile, in a parallel narrative, Daniel's great-grandfather, Andrew Kennedy, faces mortal danger during the horrific battle of Passchendaele. But what does the unraveling truth about the life and death of Andrew have to do with Daniel? As secrets are disclosed'from the diary of a military chaplain who knew Andrew and from the enigmatic scribbles on a musical score signed by Gustav Mahler'Daniel must confront the miraculous, despite his atheism. In doing so, he is given another fateful chance to prove his unconditional love to his family.'A literary thriller of rare depth that sweeps from the morbid trenches of World War I to the terrorist-besieged streets of present-day London,The Blasphemer is about one man coming to grips with his darkest instincts, his moments of betrayal, his shocking family legacy, and ultimately his desperate hope for redemption and faith.
____
Tracking the Tempest by'Nicole Peeler
Blurb: Valentines Day is fast approaching, and Ryu Janes bloodsucking boyfriend cant let a major holiday go by without getting all gratuitous. An overwhelming dose of boyfriend interference and a last-minute ticket to Boston later, and Janes life is thrown off course. 'Ryus well-intentioned plans create mayhem, and Jane winds up embroiled in an investigation involving a spree of gruesome killings. All the evidence points towards another Halfling, much to Janes surprise
____
The Nightmarys by Dan Poblocki
Blurb: Timothy July has a secret. And it's giving him nightmares. Abigail Tremens has a problem. Her nightmares are haunting her'while she is awake. When they team up for a school project, they don't realize that Abigail's past and Timothy's present are making them the target of a terrible curse. A curse that turns their worst fears to reality. But their fears are just the beginning. The curse stems from a strange artifact that gains strength by devouring a human soul. And it needs to feed again. Dan Poblocki (author of The Stone Child) has written another bone-chilling page-turner to give you goose bumps. It's the kind of book best read on a bright afternoon'which may keep your own nightmares at bay.
____
Holly's Inbox: Scandal in the City by Holly Denham
Blurb: Things are finally going Holly Denhams way: shes in love, shes getting the recognition she deserves at work, and her friends and family have graciously opted to avoid disaster for the moment.'Just when Holly is starting to settle into her new life, scandal erupts and Holly finds herself-and her in box-at the center of a gossip whirlwind that threatens everything shes worked so hard for.'Written entirely in emails, this follow-up to the UK smash hit'Hollys Inbox will keep you glued to its pages as the scandal running rampant in the city threatens to ruin Hollys hard-earned and long-awaited happiness.
____
Ninth Ward by Jewell Parker Rhodes
Blurb: Abandoned by her peers because of her ability to see spirits, Lanesha longs for connection despite the strong love of her adopted grandmother, Mama Ya-Ya. As hurricane Katrina approaches and her neighbours flee, Lanesha must stay and brace for a storm of epic proportions. As the levees break, Lanches must find a way to survive the floods on her own
____
Shutout by Brendan Halpin
Blurb: Amanda and Lena have been soccer stars and best friends for years, but now, when Amanda makes the junior varsity team and Lena makes the varsity, Amanda finds herself increasingly shut out of her friend's life. Suddenly, everything Amanda took for granted is changingbut shes about to discover that might'not be bad. Brendan Halpin's new novel is about friendship, family, soccer, and the confusing time when everything that used to feel simple suddenly feels complicated.
____
The Possibilities of Sainthood by Donna Freitas
Blurb: Antonia Lucia Labella has two secrets: at fifteen shes still waiting for her first kiss, and she wants to be a saint. An official one. To Antonia, saints are royalty and she wants her chance at being a princess.'All her life shes kept company with these kings and queens of small favors, knowing exactly whom to pray to on every occasion. Afraid of tripping in gym class? Try St. Sebastian, athletic and golden. Working in the family store? Light a candle for St. Leonard, Patron Saint of Grocers. And a good all-purpose one: St. Jude, Patron Saint of Desperate Situations and Hopeless Causes. 'Unfortunately, the two events Antonia has waited for her whole life seem equally unlikely to happen. Its not for lack of trying. Every month for the last eight years, Antonia has sent a petition to the Vatican proposing a new patron saint and bravely offering herself for the post. (So what if shes not dead?) And how long has she been praying for the attention of the tall, dark, and so good-looking Andy Rotellini? Too long to mention. 'But as Antonia learns, in matters of sainthood, things are about as straightforward as wound-up linguini, and in matters of the heart, shes on her own.