Given the popularity of our list of YA books about bullying, I thought it might be timely to prepare a similar list of books that deal with disability. Its a wide-ranging list, and as always in no way comprehensive, so feel free to make any recommendations in the comments section.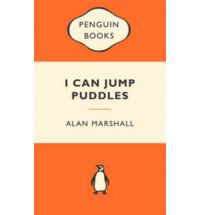 I Can Jump Puddles by Alan Marshall
Blurb: I Can Jump Puddles is Alan Marshalls story of his childhood a happy world in which, despite his crippling poliomyelitis, he plays, climbs, fights, swims, rides and laughs. His world was the Australian countryside early last century: rough-riders, bushmen, farmers and tellers of tall stories a world held precious by the young Alan.
______________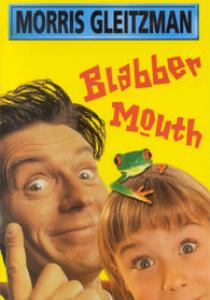 Blabbermouth by Morris Gleitzman
Blurb: Set in Australia, this humorous and touching story of the misadventures of a clever girl who cannot speak and her social misfit of a father will delight readers.
_________________________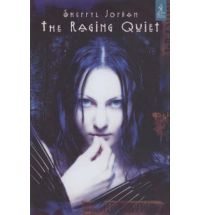 The Raging Quiet by Sherryl Jordan
A newcomer to the tiny village of Tocurra befriends a young man whose'deafness has left him isolated from his fellow villagers. Marnie and Raver learn to
communicate through a series of hand gestures, but when a death shakes the'village, their special, silent bond causes the two to fall under suspicion'of witchcraft.
_________________________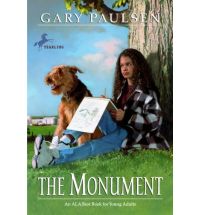 Blurb: It all begins when Rocky follows Mick Strum around town while he sketches its people, animals and graveyard. Mick has been commissioned by Rockys Kansas town to create a memorial to their war dead.'As Rocky learns to respect Mick and his talents, he helps her to develop her own artistic sensibilities. It all begins when Rocky follows Mick Strum around town while he sketches its people, animals and graveyard. Mick has been commissioned by Rockys Kansas town to create a memorial to their war dead.'But the townspeople see things in Micks drawings that they dont want to know or accept about themselves. Can Mick help them accept one monument that will be meaningful to everyone?
_________________________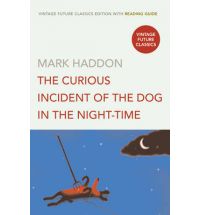 Curious Incident of the Dog in the Night-Time by Mark Haddon
Christopher is 15 and lives in Swindon with his father. He has Aspergers Syndrome, a form of autism. He is obsessed with maths, science and Sherlock Holmes but finds it hard to understand other people. When he discovers a dead dog on a neighbours lawn he decides to solve the mystery and write a detective thriller about it. As in all good detective stories, however, the more he unearths, the deeper the mystery gets for both Christopher and the rest of his family.
________________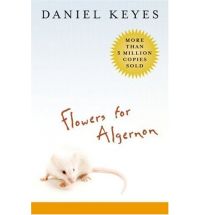 Flowers for Algernon by Daniel Keyes
Blurb: Flowers for Algernon is the beloved, classic story of a mentally disabled man whose experimental quest for intelligence mirrors that of Algernon, an extraordinary lab mouse. In poignant diary entries, Charlie tells how a brain operation increases his IQ and changes his life. As the experimental procedure takes effect, Charlies intelligence expands until it surpasses that of the doctors who engineered his metamorphosis. The experiment seems to be a scientific breakthrough of paramount importanceuntil Algernon begins his sudden, unexpected deterioration. Will the same happen to Charlie?
_______________________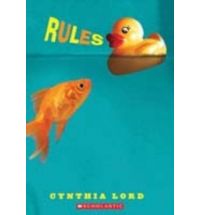 Blurb: Twelve-year-old Catherine just wants a normal life, which is near impossible when you have a brother with autism and a family that revolves around his disability. She's spent years trying to teach her brother, David, the rules from 'a peach is not a funny-looking apple' to 'keep your pants on in public''in order to head off David's embarrassing behaviors.'But the summer Catherine meets Jason, a surprising, new, sort-of friend, and Kristi, the potential next-door friend she's always wished for, it's her own shocking behavior that turns everything upside down and forces her to ask: What is normal?
_________________________
Blurb:'Fourteen-year-old Nathaniel Clark lives in two worlds-the outside world of his family and friends and his own, special, inside Aspie world, where hes not forced to interact with people or worry about wearing his clothes right-side out. The world where he can solve mathematical problems that elude even the brightest graduate students. The world where he feels he can find his own inner truth. People say hes a genius, but Nathaniel thinks differently. According to a book he once read, a true genius uses his talent to make a contribution to the world. Nathaniel takes the definition literally, and begins his quest for genius status. I will start, right after I wash the chocolate off my face. If I want to be seen as a genius, I should not look like an idiot. Nathaniel has a sky-high IQ and perfect SAT scores, but Jennifer Roy and her husband, Greg, have a remarkable 8-year-old son, Adam, who not only inspired the character of Nathaniel Clark, but also created the Amazing Race charts and the narrative at the back of MindBlind.
_________________________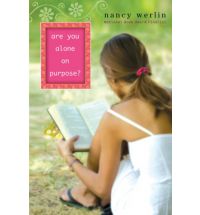 Are You Alone on Purpose? by Nancy Werlin
Blurb: Harry Roth is the bane of Alison Shandling?s existence. He?s obnoxious and rude, and thinks nothing of taunting brainy Alison or making comments about her autistic twin brother. Alison tries to ignore him, but since she sees him at school and at synagogue, he?s hard to avoid. Then Harry is injured in a diving accident and winds up in a wheelchair. Now Harry is vulnerable, too, and Alison finds herself inexplicably drawn to him. Initially cautious, these unlikely companions begin to understand each other, and their relationship grows first into a friendship and then into something more. . . .
_______________________________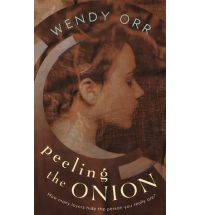 Peeling the Onion by Wendy Orr
Blurb: Following an automobile accident in which her neck is broken, a teenage karate champion begins a long and painful recovery with the help of her family.
______________________________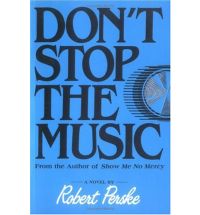 Dont Stop the Music by Robert Perske
Blurb: Joe and Jessica, two teens with cerebral palsy, become key elements in cracking an auto-theft ring.
__________________________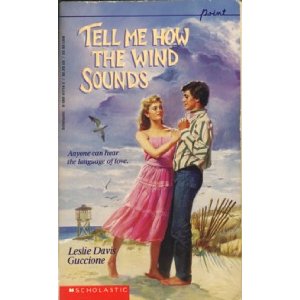 Tell Me How the Wind Sounds by Leslie Davis Guccione
Blurb: An ordinary summer at the beach becomes a life lesson in love and understanding when fifteen-year-old Amanda meets Jake, a seventeen-year-old deaf boy.
___________________________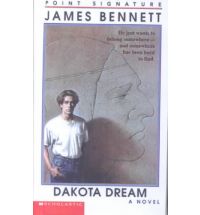 Dakota Dream by James W Bennett
Blurb: Shuffled from one foster home to anotherand from one institution to the nextfor most of his life, Floyd Rayfield is darn tired of traveling without a real destination. Floyd firmly believes that he will find his real home if he becomes a Sioux Indian. Determination, faith, and a lot of crazy luck help Floyd make the journey to the Sioux reservation and embark on the sort of vision quest on which only Native Americans are allowed. This is a touching, deeply-layered exploration of identity and belonging. Warriors come from the strangest places . .
__________________________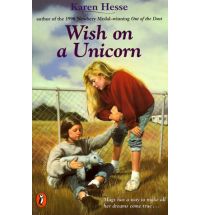 Wish on a Unicorn by Karen Hesse
Blurb: Mags has a lot to wish for'a nice house with a mama who isn't tired out from work; a'normal little sister; a brother who doesn't mooch for food; and, once in a while, she'd like some new clothes for school. When her sister Hannie finds a stuffed unicorn, Mags's wishes start to come true. She knows the unicorn can't really be magic, but she won't let anything ruin her newfound luck'even if it means telling her own sister to believe something that can't possibly be true.
_______________________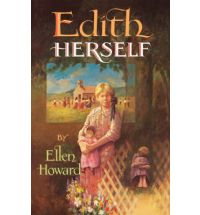 Blurb: After the death of their widowed mother, Ediths older brothers and sister decide that they can manage the farm themselves. But Edith, the youngest, makes her home with her married sister, Alena; her husband, John; Vernon, their son; and baby Lettie. Soon the household is disrupted by Ediths fits. Edith must come to terms with her problem and her new life. Set in the 1890s before epilepsy was controlled and understood, this story is told warmly and well. It provides what so many current stories that deal with disability fail to providea focus on the child rather than the disability. Edith comes to terms, not with her disability, but rather with her new life and her own maturing, of which the disability is only a part. The other characters provide a realistic view of people struggling to deal with a disability, all in their own way. Overprotective Alena is balanced by Johns practicality. Vernon is rather proud of Ediths fits, and while some children taunt her, others defend her. The religiosity of the grandmother, who blames Ediths seizures on her laying up of treasures, provides another realistic dimension to this story.
_________________________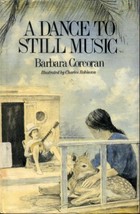 A Dance to Still Music by Barbara'Corcoran
Deafened by an illness, fourteen-year-old Margaret refuses to accept her condition and runs away in fear that her mothers remarriage may mean shell be sent to a boarding school for the deaf.
_________________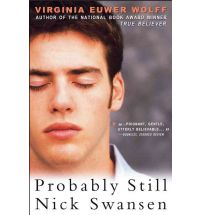 Probably Still Nick Swansen by'Virginia Euwer Wolff
Blurb: Nick Swansen pretty much knows what it means to be Special Ed.: You cant drive, even if youre sixteen and your parents have two cars; the regular kids in school dont talk to you much; and even if you can memorize every fact about amphibians, its hard to make sense of all the other stuff swirling in your mind. What he doesnt know is whether being Special Ed. means you shouldnt go to the prom. But since no rule says you cant, Nick decides to ask Shana.'But the prom doesnt turn out at all the way Nick expects it to, and everything bad seems to get all mixed up together: the prom, what Shana does, and the terrible thing that happened to Nicks sister nine years ago. Nick doesnt want to think about any of it, but he begins to realize that unless he makes peace with all the memories that trouble him, they will haunt him forever.
_____________________
Freak the Mighty by Rodman'Philbrick
Blurb: Meet Maxwell Kane, narrator of Freak the Mighty. He's a timid soul stuck in the body of a teenage giant with size 14 shoes. Haunted by a dark secret in his past, he hides out in his basement room, avoiding the world. But when a new kid moves in next door Max's life changes forever. The two outcasts form the 'normal' world team up to become 'Freak the Mighty.''Like knights of old they defend the weak, right every wrong'and solve the mystery of Max's past. Proving once and for all that courage comes in all sizes.
____________________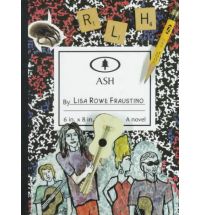 Ash: A Novel by Lisa Rowe'Fraustino
Blurb: Eighteen-year-old Ashs change of behavior and its disruptive effects on his family are recounted by younger brother Wes.
____________________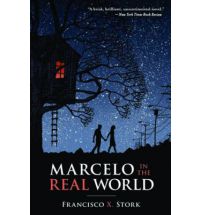 Marcelo in the Real World by Francisco X. Stork
Blurb: Marcelo Sandoval hears music no one else can hearpart of the autism-like impairment no doctor has been able to identifyand hes always attended a special school where his differences have been protected. But the summer after his junior year, his father demands that Marcelo work in his law firms mailroom in order to experience the real world.'There Marcelo meets Jasmine, his beautiful and surprising coworker, and Wendell, the son of another partner in the firm. He learns about competition and jealousy, anger and desire. But its a picture he finds in a file a picture of a girl with half a face that truly connects him with the real world: its suffering, its injustice, and what he can do to fight.'Reminiscent of The Curious Incident of the Dog in the Night-Time in the intensity and purity of its voice, this extraordinary novel is a love story, a legal drama, and a celebration of the music each of us hears inside.
_____________________
(no cover image available)
Blurb: Leslies poignant struggle for independence makes Paper doll a dynamic and touching portayal of the complex relationship between a young woman and her father.
_______________________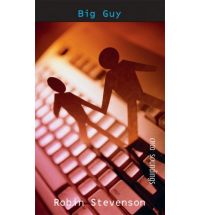 Blurb: Derek thinks he might be falling in love. The problem is, he hasnt been entirely honest with his online boyfriend. Derek sent Ethan a photo taken before he got depressed and gained eighty pounds. Derek hasnt been honest with his employer either. When he lied about his age and experience to get a job with disabled adults, the last thing he expected was to meet a woman like Aaliyah. Smart, prickly and often difficult, Aaliyah challenges Dereks ideas about honesty and trust. Derek has to choose whether to risk telling the truth or to give up the most important relationship in his life.
_______________________
Blurb: This funny and poignant novel tells the story of Nathan and his best friend, Simontwo 14-year-old boys with a passion for girls, soccer, weekends, girls, computers, and girls. Although Simon is confined to a wheelchair because of muscular dystrophy, his keen sense of humor and taste for excitement are more than a match for his disability.
____________________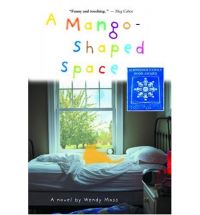 A Mango-Shaped Space by Wendy Mass
Blurb (via Wikipedia): A Mango-Shaped Space (2003) is a novel by Wendy Mass. It is about Mia Winchell, a thirteen-year-old girl living with synesthesia. Her synesthesia causes her problems in school, with friends, and winning the understanding of her parents and peers.
______________________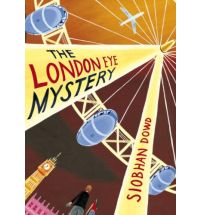 The London Eye Mystery by Siobhan Dowd
Blurb: When Ted and Kat watched their cousin Salim get on board the British Airways London Eye, he turned and waved before getting on. But after half an hour it landed and everyone trooped off but no Salim. Where could he have gone? How on earth could he have disappeared into thin air? 'So Ted and his older sister, Kat, become sleuthing partners, since the police are having no luck. Despite their prickly relationship, they overcome their differences to follow a trail of clues across London in a desperate bid to find their cousin. And ultimately it comes down to Ted, whose brain works in its own very unique way, to find the key to the mystery.
_______________________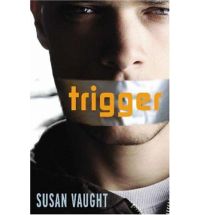 Blurb: Jersey Hatch seemed to have it all together he played sports, was popular, had a great girlfriend, best friend, and supportive parents. But when he emerges from a recuperative care center, all that is gone, his legs and hands dont work right, his mouth says every word that pops into his brain, and he has to write down his thoughts so that he remembers even the most basic directions and details. Through it all, one question haunts him: why did he try to kill himself?
_______________________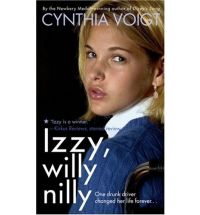 Izzy, Willy-Nilly by Cynthia Voight
Blurb: Izzys never been one to complain. Izzys the nice girl, from a family that believes good manners and a stiff upper lip are key to facing any situation. Even after a car accident leaves her disabled, shes determined not to show how much shes hurting. It takes Rosamunde, a girl who seems to care nothing about good manners, to forcibly disrupt Izzys life and help her face her changed existence.
__________________
The Dark Days of Hamburger Halpin
Blurb:'Being a hefty, deaf newcomer almost makes Will Halpin the least popular guy at Coaler High. But when he befriends the only guy less popular than him, the dork-namic duo has the smarts and guts to figure out who knocked off the star quarterback. Will cant hear whats going on, but hes a great observer. So, who did it? And why does that guy talk to his fingers? And will the beautiful girl ever notice him? (Okay, so Wills interested in more than just murder . . .) Those who prefer their heroes to be not-so-usual and with a side of wise guy will gobble up this witty, geeks-rule debut.
__________________
Out of My Mind'by Sharon M Draper
Blurb:'Eleven-year-old Melody has a photographic memory. Her head is like a video camera that is always recording. Always. And theres no delete button. Shes the smartest kid in her whole school'but no one knows it. Most peopleher teachers and doctors includeddont think shes capable of learning, and up until recently her school days consisted of listening to the same preschool-level alphabet lessons again and again and again. If only she could speak up, if only she could tell people what she thinks and knows . . . but she cant, because Melody cant talk. She cant walk. She cant write.'Being stuck inside her head is making Melody go out of her mindthat is, until she discovers something that will allow her to speak for the first time ever. At last Melody has a voice . . . but not everyone around her is ready to hear it.