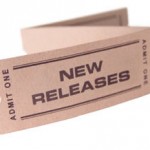 As usual, my roaming around the internet has yielded a vast number of books Id love to get my hands on. Here are some highlights:
Blurb: February is persecuting the townspeople. It has been winter for more than three hundred days. All forms of flight are banned and the children have started to disappear, taken from their beds in the middle of the night. The priests hang ominous sheets of parchment on the trees, signed February. And somewhere on the outskirts of the town lives February himself, with the girl who smells of honey and smoke
In short bursts of intensely poetic language, this beautifully strange and otherworldly first novel tells the story of the people in the town and their efforts to combat the mysterious spectre of February. Steeped in visual imagery, this is a hauntingly enigmatic modern fairy tale ' in which nothing is as it seems.
__
Blurb: Still haunted by nightmares of her mother's death, fifteen-year-old Sienna Jones reluctantly travels to Indonesia with her father's relief team to help tsunami orphans with their post traumatic stress disorder'something Sienna knows a lot about. Since her mother's plane went missing over the Indian Ocean three years before, Sienna doesn't do anything if it involves the ocean or planes, so this trip is a big step forward.
But the last thing she expects is to fall for Deni, a brooding Indonesian boy who lives at the orphanage, and just so happens to be HOT. When Deni hears a rumor that his father may be alive, Sienna doesn't think twice about running away with him to the epicenter of the disaster. Unfortunately, what they find there could break both their hearts.
__
Blurb: First, the unthinkable: a security breach at a secret U.S. government facility unleashes the monstrous product of a chilling military experiment. Then, the unspeakable: a night of chaos and carnage gives way to sunrise on a nation, and ultimately a world, forever altered. All that remains for the stunned survivors is the long fight ahead and a future ruled by fear'of darkness, of death, of a fate far worse.
As civilization swiftly crumbles into a primal landscape of predators and prey, two people flee in search of sanctuary. FBI agent Brad Wolgast is a good man haunted by what he's done in the line of duty. Six-year-old orphan Amy Harper Bellafonte is a refugee from the doomed scientific project that has triggered apocalypse. He is determined to protect her from the horror set loose by her captors. But for Amy, escaping the bloody fallout is only the beginning of a much longer odyssey'spanning miles and decades'towards the time and place where she must finish what should never have begun.
__
The Byron Journals by Daniel Ducrou
Blurb: Andrew and his mate Benny have finished school and are heading for the holiday of their lives in Byron Bay. They are not sure what they're looking forward to most: the surf, the girls, the music, the partying or just being away from Adelaide.
Things don't go to plan, and Andrew loses his mates. But he finds Heidi. Heidi is not like anyone he's ever met before, and she takes him into her world, which feels a million miles away from his past. But is Andrew really prepared for the ride he's about to take?
__
Shoulder Bags and Shootings by Dorothy Howell
Blurb: Haley really hated Tiffany Markham, her archrival in the purse party business, but she didnt shoot Tiffany and stuff her body in the trunk of a Mercedes belonging to Ada Cameron, the grandmother of Haleys boyfriend and department store owner, Ty Cameron. Discovering who did is a challenge, ditto snaring this seasons totally hot Sinful handbag. Can Haley do both and stay out of jail? While Haleys hyperventilating first-person voice can be too much at times (I perked up in my seat, beyond excited, way past thrilled, bordering on crazed), the action is smoother than the butter-soft leather of a Prada bag, and the gritty details of working retail are spot-on. Airhead Haley displays appealing grace under fire as she also deals with her stalking nemesis and former boss, lawyer Kirk Keegan. (From Publishers Weekly)
__
A Matter of Magic by Patricia Wrede
Blurb: When a stranger offers her a small fortune to break into a traveling magician's wagon, Kim doesn't hesitate. Having grown up a waif in the dirty streets of London, Kim isn't above a bit of breaking-and-entering. A hard life and lean times have schooled her in one lesson: steal from them before they steal from you. But when the magician catches her in the act, Kim thinks she's done for. Until he suggests she become his apprentice; then the real trouble begins.
Kim soon finds herself entangled with murderers, thieves, and cloak-and-dagger politics, all while trying to learn how to become both a proper lady and a magician in her own right. Magic and intrigue go hand in hand in Mairelon the Magician and The Magician's Ward, two fast-paced novels filled with mystery and romance, set against the intricate backdrop of Regency England.
__
The Elephant Keeper by Christopher Nicholson
Blurb: In the middle of the 18th century, a ship docks at Bristol with an extraordinary cargo: two young elephants. Bought by a wealthy landowner, they are taken to his estate in the English countryside. A stable boy, Tom Page, is given the task of caring for them.
THE ELEPHANT KEEPER is Tom?s account of his life with the elephants. As the years pass, and as they journey across England, his relationship with the female elephant deepens in a startling manner. Along the way they meet incredulity, distrust and tragedy, and it is only their understanding of each other that keeps them together.
Christopher Nicholson?s charming and captivating novel explores notions of sexuality and violence, freedom and captivity, and the nature of story-telling but most of all it is the study of a profound and remarkable love between an elephant and a human being.
__
The Hungry Ghosts by Anne Berry
Blurb: Raped then murdered in Japanese-occupied Hong Kong in 1942, Lin Shui?s ?Hungry Ghost? clings tenaciously to life. Holing up in a hospital morgue, which is destined to become a school, just in time she finds a host off whom to feed. It is 12-year-old Alice Safford, the deeply-troubled daughter of a leading figure in government. The parasitic ghost follows her to her home on the Peak. There, the lethal mix of the two, embroiled in the family?s web of dark secrets and desperate lies, unleashes chaos. All this unfolds against a background of colonial unrest, riots, extremes of weather and the countdown to the return of the colony to China. As successive tragedies engulf Alice, her ghostly entourage swells alarmingly. She flees to England, then France, in a bid to escape the past, only to find her portable ?Hungry Ghosts? have accompanied her. It seems the peace she longs for is to prove far more elusive that she could ever have imagined.
__
The Many Deaths of the Firefly Brothers by Thomas Mullen
Blurb: It is August of 1934, in the midst of the Great Depression but in the waning months of the great Crime Wave, during which the newly-created FBI killed such famous outlaws as John Dillinger, Baby Face Nelson, and Pretty Boy Floyd. Across the nation, men are out of work, wives are starving, entire families disappear. Americans are stunned and frightened by the collapse of their country?s foundations, and everyone blames the government and the banks.
The Firefly Brothers rise from their cooling boards, bewildered but otherwise unaffected by their apparent demise. They have no memory of the previous day. What happened? Who betrayed them? And how have they come back to life?
__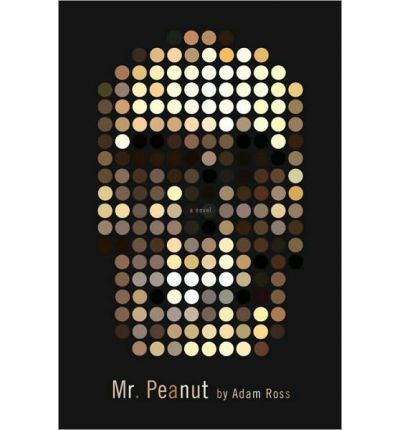 Blurb: David Pepin has been in love with his wife, Alice, since the moment they met in a university seminar on Alfred Hitchcock. After thirteen years of marriage, he still can't imagine a remotely happy life without her'yet he obsessively contemplates her demise. Soon she is dead, and David is both deeply distraught and the prime suspect.
The detectives investigating Alice's suspicious death have plenty of personal experience with conjugal enigmas: Ward Hastroll is happily married until his wife inexplicably becomes voluntarily and militantly bedridden; and Sam Sheppard is especially sensitive to the intricacies of marital guilt and innocence, having decades before been convicted and then exonerated of the brutal murder of his wife.
Still, these men are in the business of figuring things out, even as Pepin's role in Alice's death grows ever more confounding when they link him to a highly unusual hit man called Mobius. Like the Escher drawings that inspire the computer games David designs for a living, these complex, interlocking dramas are structurally and emotionally intense, subtle, and intriguing; they brilliantly explore the warring impulses of affection and hatred, and pose a host of arresting questions. Is it possible to know anyone fully, completely? Are murder and marriage two sides of the same coin, each endlessly recycling into the other? And what, in the end, is the truth about love?
__
In Office Hours by Lucy Kellaway
Blurb: Stella Bradberry and Bella Chambers work for Atlantic Energy, a global oil company in London. Bella is a pretty single mother who dropped out of college and is doomed to work as an invisible assistant to a series of men of half her intelligence. Stella is twenty years older, about to get a seat on the board, and is the original no-glass-ceiling, high-achieving, multi-tasking mother of two. Everyone admires her; shes so straightforward and sensible. So what possesses both women to embark on pole-axing, heart-wrenching affairs with men they wouldnt have looked twice at outside the office?
Smart, funny, moving and agonizing, In Office Hours holds up a mirror to modern corporate life. Its all here the lies and sabotage, the strutting lunacy of CEOs, mens choice of sandwiches, womens choice of affair underwear, taking credit for others ideas, the building and crashing of egos. And the obsessive, dangerous conduct of work colleagues who, in the grip of passion, break all the rules.
__
The Other Countess by Eve Edwards
Blurb: Love is not an abstract idea. It is not saying Im here for you, let me know if you need me. Its making the decision, when someone close to you is in trouble, about what you will DO to fix as much as you can for them. Its a doing thing. A verb.'For Callie, love is about looking after her family ' her husband and two children ' and their beautiful home. For Steff, Callies younger sister, love is about experiencing all that life has to offer without having to ever settle down.'For Lila, Callies best friend, love is about finding a soulmate. And when she meets divorced father-of-two Eddie, she knows her search is over.'For Walter and Honor, Callie and Steffs divorced parents, love is about caring for the daughters they share.'Then Callie gets some life-changing news. And suddenly the whole family is about to understand what love really, really means . . .
__
Moonshine by Alaya Johnson
Blurb: Imagining vampires at the heart of the social struggles of 1920s, Moonshine blends a tempestuous romance with dramatic historical fiction, populated by a lively mythology inhabiting the gritty New York City streets.
Zephyr Hollis is an underfed, overzealous social activist who teaches night school to the underprivileged of the Lower East Side. Strapped for cash, Zephyr agrees to help a student, the mysterious Amir, who proposes she use her charity worker cover to bring down a notorious vampire mob boss. What he doesnt tell her is why. Soon enough shes tutoring a child criminal with an angelic voice, dodging vampires high on a new blood-based street drug, and trying to determine the real reason behind Amirs request ' not to mention attempting to resist (often unsuccessfully) his dark, inhuman charm.
__
The Imperfectionists by Tom Rachman
Blurb: The newspaper was founded in Rome in the 1950s, a product of passion and a multi-millionaires fancy. Over fifty years, its eccentricities earned a place in readers hearts around the globe. But now, circulation is down, the paper lacks a website, and the future looks bleak. Still, those involved in the publication seem to barely notice. The obituary writer is too busy avoiding work. The editor-in-chief is pondering sleeping with an old flame. The obsessive reader is intent on finishing every old edition, leaving her trapped in the past. And the dog-crazy publisher seems less interested in his struggling newspaper than in his magnificent basset hound, Schopenhauer. The Imperfectionists interweaves the stories of eleven unusual and endearing characters who depend on the paper. Often at odds, they are united when the focus of their lives begins to fall apart. Funny and moving, the novel is about endings the end of life, the end of sexual desire, the end of the era of newspapers and about what might rise afterward.
Send to Kindle