Ever since coming across Enid Blyton and her boarding school settings as a child, Ive had a soft spot for boarding school booksand it seems that Im not alone. Based on much discussion with other lovers of such books, I thought Id put together a list of books set in boarding schools. The list is a work in progress, so feel free to add your favourites in the comments below!
Note: if youre after books set in magic schools, you might also want to check out our list of books to read after Harry Potter.
Looking for Alaska'by John Green'(Printz winner) (see our review)
Blurb:'Miles Halter is fascinated by famous last words and tired of his safe life at home. He leaves for boarding school to seek what the dying poet Francois Rabelais called the Great Perhaps. Much awaits Miles at Culver Creek, including Alaska Young. Clever, funny, screwed-up, and dead sexy, Alaska will pull Miles into her labyrinth and catapult him into the Great Perhaps.'Looking for Alaska'brilliantly chronicles the indelible impact one life can have on another. A stunning debut, it marks John Greens arrival as an important new voice in contemporary fiction.
____________
Prep'by Curtis Sittenfeld
Lee Fiora is an intelligent, observant fourteen-year-old when her father drops her off in front of her dorm at the prestigious Ault School in Massachusetts. She leaves her animated, affectionate family in South Bend, Indiana, at least in part because of the boarding school's glossy brochure, in which boys in sweaters chat in front of old brick buildings, girls in kilts hold lacrosse sticks on pristinely mown athletic fields, and everyone sings hymns in chapel.'As Lee soon learns, Ault is a cloistered world of jaded, attractive teenagers who spend summers on Nantucket and speak in their own clever shorthand. Both intimidated and fascinated by her classmates, Lee becomes a shrewd observer of'and, ultimately, a participant in'their rituals and mores. As a scholarship student, she constantly feels like an outsider and is both drawn to and repelled by other loners. By the time she's a senior, Lee has created a hard-won place for herself at Ault. But when her behaviour takes a self-destructive and highly public turn, her carefully crafted identity within the community is shattered.'Ultimately, Lee's experiences'complicated relationships with teachers; intense friendships with other girls; an all-consuming preoccupation with a classmate who is less than a boyfriend and more than a crush; conflicts with her parents, from whom Lee feels increasingly distant, coalesce into a singular portrait of the painful and thrilling adolescence universal to us all.
___________________
Nicholas Nickleby'by Charles Dickens
Blurb:'The Life and Adventures of Nicholas Nickleby is closely modelled on the eighteenth-century novels that Charles Dickens loved as a child, such as Robinson Crusoe, in which the fortunes of a hero shape the plot. The likeable young Nicholas, left penniless on the death of his father, sets off in search of better prospects. His meandering route to happiness includes work as a teacher at Dotheboys Hall, where the brutal Wackford Squeers ill-treats his impoverished pupils, and a spell as an actor with the absurdly melodramatic Crummles troupe.Nicholass many adventures give Dickens the freedom to follow the eccentricities of a vivid gallery of characters, exploring themes of class, love, and self-awareness with exuberant comedy and biting satire.
_________________
The Power of One'by Bryce Courtenay
In 1939, as Hitler casts his enormous, cruel shadow across the world, the seeds of apartheid take root in South Africa. There, a boy called Peekay is born. His childhood is marked by humiliation and abandonment, yet he vows to survive and conceives heroic dreams'which are nothing compared to what life actually has in store for him. He embarks on an epic journey through a land of tribal superstition and modern prejudice where he will learn the power of words, the power to transform lives, and the power of one.
___________________
A Little Princess'by Frances Hodgson Burnett (see our review)
Blurb:'A Little Princess, a 1904 childrens novel by Frances Hodgson Burnett, follows the story of Sara Crewe, a young girl sent to a boarding school in London where she is to be lavishly cared for as instructed by her doting, wealthy father, Captain Crewe. When her father dies, and she is left an orphan and a pauper, Sara becomes a servant at the school, and befriends a maid with whom she shares an attic room. Her imagination keeps her alive in her destitute life, and the rich stories she invents become as real to the reader as they do for Sara and the maid. This book has delighted children and adults alike for many years, and will continue to captivate readers for years to come.
_________________
Goodbye, Mr Chips'by James Hilton
Blurb:'Full of enthusiasm, young English schoolmaster''Mr. Chipping came to teach at Brookfield in 1870.''It was a time when dignity and a generosity of''spirit still existed, and the dedicated new''schoolmaster expressed these beliefs to his rowdy students.''Nicknamed Mr. Chips, this gentle and caring man''helped shape the lives of generation after''generation of boys. He became a legend at Brookfield, as''enduring as the institution itself. And sad but''grateful faces told the story when the time came for''the students at Brookfield to bid their final''goodbye to Mr. Chips.
__________________
Revenant'by Sonia Gensler
When Willie arrives in Indian Territory, she knows only one thing: no one can find out who she really is. To escape a home she doesnt belong in anymore, she assumes the name of a former classmate and accepts a teaching job at the Cherokee Female Seminary.'Nothing prepares her for what she finds there. Her pupils are the daughters of the Cherokee elite'educated and more wealthy than she, and the school is cloaked in mystery. A student drowned in the river last year, and the girls whisper that she was killed by a jealous lover. Willies room is the very room the dead girl slept in. The students say her spirit haunts it.'Willie doesnt believe in ghosts, but when strange things start happening at the school, she isnt sure anymore. Shes also not sure what to make of a boy from the nearby boys school who has taken an interest in her'his past is cloaked in secrets. Soon, even she has to admit that the revenant may be trying to tell her something. . . .
____________________
Vicious Little Darlings'by Katherine Easer
Blurb:'Sarah Weaver wasnt looking forward to starting at an all-girls school. But that was before she met Maddy. Maddy and her best friend, Agnes, are fun and rich and interesting-and for some reason, they seem to really like Sarah. Before long, Maddy and Agnes have moved Sarah into a big house off campus, where they cook together, buy each other presents, and share each others secrets. So why does Sarah feel like somethings bizarrely wrong? As more and more cracks start to show in Maddys and Agness perfect veneers, Sarah notices some strange and disturbing things: Maddys compulsive lying, Agness obsession with Maddy, and the deterioration of their friendship. And just when Sarah begins to question her own sanity, things turns deadly.
_______________
Black Boy, White School'by Brian F Walker
Blurb:'He couldn't listen to music or talk on the phone without her jumping all over him about what they listened to up in Maine, or how they talked up in Maine, or how he better not go up to Maine and start acting ghetto.'Maine.'Anthony's mother didn't even know where it was until he'd shown it to her on a map, but that still didn't stop her from acting like she was born there.'Anthony 'Ant' Jones has never been outside his rough East Cleveland neighborhood when he's given a scholarship to Belton Academy, an elite prep school in Maine. But at Belton things are far from perfect. Everyone calls him 'Tony,' assumes he's from Brooklyn, expects him to play basketball, and yet acts shocked when he fights back.'As Anthony tries to adapt to a world that will never fully accept him, he's in for a rude awakening: Home is becoming a place where he no longer belongs.'In debut author Brian F. Walker's hard-hitting novel about staying true to yourself, Anthony might find a way to survive at Belton, but what will it cost him?
_______________
What Katy Did at School'by Susan M Coolidge
Blurb:'Dr Carrs mind is firmly made up. Katy and her little sister Clover are to spend a whole year away at boarding school. A strange place, far from home, but on arrival the girls have an inkling that it might turn out to be rather different from their expectations. One thing is for sure, it certainly isnt going to be dull with a girl like Rose Red as an ally.
__________________
Amelia ODonoghue is So Not a Virgin'by Helen Fitzgerald
Blurb:Amelia ODonohue was stunning. We all knew we were in the presence of tremendous beauty, humbled by her eyes and by her expensive designer clothes. We all deferred to her, waiting for her to initiate conversation, and hanging on every word she said.'So when Amelia asked for my help, What was I to do? Did I have a choice? Its not like I could tell everyone that she sneaks off in the middle of the night in her pink silk nightie to sleep with her boyfriend. Right?'But this one favor leads to a secret so big it just might change everything-for Amelia and for me
____________________
The Tower Room'by Adele Geras
Blurb:'In a scene that echoes Rapunzel, Megan looks down from her tower room at a cloistered all-girls boarding school in England and observes the arrival of the new laboratory assistant, Simon Findlay.'As soon as their eyes meet, their love blossomsand Simon begins to scale the scaffolding into the tower room for clandestine trysts. But when Dorothy, the schools science teacher and Megans guardian, discovers the young couples affair, Megans sheltered world is shattered forever.
___________________
Blow out the Moon by Libby Kopenen
Blurb:'Peppered with black-and-white photographs, illustrations, personal letters and documents from the authors own youth, this humorous and touching coming-of-age story follows a young American girl as she attends an English boarding school in the 1950s.
_____________________
The Academie'by Susanne Dunlop
Blurb:'Eliza Monroe-daughter of the future president of the United States-is devastated when her mother decides to send her to boarding school outside of Paris. But the young American teen is quickly reconciled to the idea when-ooh, la-la!-she discovers who her fellow pupils will be: Hortense de Beauharnais, daughter of Josephine Bonaparte; and Caroline Bonaparte, youngest sister of the famous French general. It doesnt take long for Eliza to figure out that the two French girls are mortal enemies-and that shes about to get caught in the middle of their schemes.'Loosely drawn from history, Eliza Monroes imagined coming of age provides a scintillating glimpse into the lives, loves, and hopes of three young women during one of the most volatile periods in French history.
______________________
The Upper Class'by Hobson Brown
Blurb:'Welcome to Wellington Boarding school for societys elite, overachievers, and rich screwups.'No matter who you are, Wellington can be the deepest and most beautiful time of your life, or the loneliest and most difficult. And two new girls are about to find out which it will be for them . . .Laine Hunt is a Wellington girl by blood: She lives the country club life in Greenwich, Connecticut, shes a field hockey star, and her turquoise eyes and blond hair turn heads wherever she goes. But Laine has a mortal fear of failure that wakes her in the middle of the night with a fever, and shell do anything to avoid it.'She also wants to avoid her roommate, fellow new girl Nikki Olivetti. Nikki is not Wellington materialshe comes from a new-money Long Island family who have sent her away to save her from the bad influence of her friends back home. Nikkis a tease, a loudmouth, and an absolute sweetheartand she just doesnt belong.'The girls couldnt have less in common. Except, of course, they both have to learn to survive in their new worlda world with no parents, no safety net, and no limit to how much trouble they can get into. No one ever thinks theyll crash and burn, but someone always does.'Will the new girls make it to the upper class?
________________
The Sixth Form'by Tom Dolby
Blurb: 'When seventeen-year-old Ethan Whitley leaves his home in California for Berkley Academy, a prestigious Massachusetts prep school, hes a blank slate, a shy follower of rules in search of himself. Ethan is given the chance to start over when he is hand-picked by his wealthy, disaffected classmate, Todd Eldon, and a seductive, enigmatic teacher, Hannah McClellan, a free spirit for whom rules were meant to be broken. 'Life with Todd and Hannah is a revelation, an invitation to a world of privilege and desire trips to a glittering, gritty New York City with its Fifth Avenue penthouses and artists lofts; clandestine encounters in the graveyard near Berkleys wooded campus; and private meetings at Hannahs secluded house where they can drink wine and read Rimbaud, testing their limits and temptation in equal measure. Looming over these heady evenings is the disturbing mystery of Hannahs fragmented past, one that Ethan longs desperately to understand.'As secrets are revealed, Ethan is pulled deep into the undertow of Hannahs history and Todds longings. He learns that every deceit has a price, every lie an ugly truth, and that those he has come to trust are people he doesnt know at all. The most dangerous stories of all, though, may be the ones he has told himself.
_______________
Black Ice'by Lorene Cary
Blurb:'In 1972 Lorene Cary, a bright, ambitious black teenager from Philadelphia, was transplanted into the formerly all-white, all-male environs of the elite St. Pauls School in New Hampshire, where she became a scholarship student in a boot camp for future American leaders.''Like any good student, she was determined to succeed.''But Cary was also determined to succeed without selling out.''This wonderfully frank and perceptive memoir describes the perils and ambiguities of that double role, in which failing calculus and winning a student election could both be interpreted as betrayals of ones skin.
_________________
New Boy'by Julian Houston
Blurb:'Fifteen-year-old Rob Garrett wants nothing more than to escape the segregated South and prove himself. But in late 1950s Virginia, opportunity seems a world away.
________________
The Disreputable History Of Frankie Landau-Banks by E Lockhart
Frankie Landau-Banks at age 14:
Debate Club.
Her father's 'bunny rabbit.'
A mildly geeky girl attending a highly competitive boarding school.
Frankie Landau-Banks at age 15:
A knockout figure.
A sharp tongue.
A chip on her shoulder.
And a gorgeous new senior boyfriend: the supremely goofy, word-obsessed Matthew Livingston.
Frankie Laundau-Banks.
No longer the kind of girl to take 'no' for an answer.
Especially when 'no' means she's excluded from her boyfriend's all-male secret society.
Not when her ex boyfriend shows up in the strangest of places.
Not when she knows she's smarter than any of them.
When she knows Matthew's lying to her.
And when there are so many, many pranks to be done.
Frankie Landau-Banks, at age 16:
Possibly a criminal mastermind.
This is the story of how she got that way.
____________________
Jellicoe Road'by Melina Marchetta
Blurb:'In this absorbing, award-winning novel, nothing is as it seems as Taylor Markham tries to work out the connection between her mother dumping her on Jellicoe Road six years ago, Hannah finding her then and suddenly disappearing now, a mysterious stranger who once whispered something in her ear, five teens who lived on Jellicoe two decades ago, and the maddening and magnetic Jonah Griggs. If Taylor can put together the pieces of her past and present, she might just be able to change her future. This is part love story, part family drama, and part coming-of-age novel all in one compelling tale.
_________________
Headlong'by Kathe Koja
Blurb:'The Vaughn School. Home of domed ceilings, gleaming checkerboard floors, and the Vaughn Virgins: the upper stratum of girls who have perfect grades, perfect lives, and perfect friends. Lily Noble is a lifer ' she knows all the rules. Then sophomore year, Hazel Tobias arrives as a scholarship student, with her model's looks and unconventional family, and shows Lily everything she's been missing. Can you ever fit in someplace you don't want to be? As Lily befriends Hazel, both girls discover what it means to dive deep beneath the surface ' of friendship, of commitment ' and to live life with all their hearts, with all they are, headlong.
__________________
Pulling Princes'by Tyne OConnell
Blurb:'When Calypso returns from Los Angeles to her English boarding school for the summer term, she is determined to fit in with the popular crowd. Her plan is to pretend her mothers gay assistant back home is her boyfriend. And to her surprise, the trick worksat least at first. She makes a whole batch of new friends, and even finds herself winning the unwritten contest to woo the prince at the boys school next door. But one girl, Honey, undermines all her efforts. When Calypso and Prince Freddy end up in the tabloids and everything seems set to go down the drain, its Calypsos parents and sense of humor that save her from utter humiliation.
A fast-paced, laugh-out-loud-funny look at fitting in while still standing out
_____________
Fabulous Terrible: The First Adventures of You'by Sophie Talbot
Blurb:'Last month you shipped off from Hatterly, your old home town, and changed lives: from foster kid to fulltime student at Trumbull Woodhouse, the most elite all-girls boarding school in the country. Wise move? You hope. Big change? Definitely.'From the minute you arrive on campus, the deans and faculty emphasise how special Trumbull Woodhouse girls are, how lucky you all are to be here.'Sulum Puella Est Donum'Every Girl Is Gifted goes the school motto. Since the frst class graduated in 1882, TW grads have gone on to lead the most distinguished and glamorous lives possible from Wall Street CEOs (14) to Oscar-winning film stars (3) to Nobel prize winners (1). But a mystery lurks on the grounds of this revered institution. A society sworn to uphold the founders deepest secrets has become divided. A war for power burbles just under the campuss placid calm. Is the legend true, did Founder Emma Woodhouse see the future and write down her predictions? Or is the rumoured'Apocryphon'just some old book, the musings of a dying woman trying to control her creation from beyond the grave? Who would steal the book? And why?'In your first month at TW, as a mysterious enemy tries to undermine your every efforts to belong, you come to suspect your new alma mater has a past as strange and troubled as you do. Both you and Trumbull Woodhouse are bent on keeping your secrets from the public eye, but as we all know, the public eye is most interested in the girl whos on top.
_________________
Yellow Bus Means I Love You'by Morse Hamilton
Blurb:'The night at the weekly dance in the Old Gym, she came up to him with a can of what he thought at the time was Coke, lifted her elbows slightly, and said, Ya lyublyu vas. In case you dont speak Russian, it means I love you.That night at the weekly dance in the Old Gym she came up to him with a can of what he thought at the time was Coke, lifted her elbows slightly, and said,'Ya lyublyu vas.'In case you dont speak Russian, it means I love you.'In this poignant novel, a young man discovers the secrets of first love, sex, and heartbreak at an exclusive New England boarding school. Four years after moving to the United States from Russia, Timur Vorobyov is awarded a scholarship to a prestigious New England boarding school, an American dream come true for Tims parents. But Aviary Prep becomes a nightmare of alienation until rich, beautiful Phoebe Sayornis shows more than a passing interest in him at a school dance, and he experiences both love and sex for the first time.
________________
Dreams of Significant Girls'by Christina Garcia
Brought together each summer at a boarding school in Switzerland, three girls learn a lot more than just French and European culture. Shirin, an Iranian princess; Ingrid, a German-Canadian eccentric; and Vivien, a Cuban-Jewish New Yorker culinary phenom, are thrown into each others lives when they become roommates. This is a story of 3 paths slowly beginning to cross and merge as they spend the year apart, but the summers together. Through navigating the social-cultural shoals of the school, developing their adolescence, and learning the confusing and conflicting legacies of their families past, Shirin, Ingrid, and Vivien form an unbreakable bond.
__________________
The School for Dangerous Girls'by Eliot Schrefer
Blurb:'Angelas parents think shes on the road to ruin because shes dating a bad boy. After her behaviour gets too much for them, they ship her off to Hidden Oak. Isolated and isolating, Hidden Oak promises to rehabilitate dangerous girls. But as Angela gets drawn in further and further, she discovers that recovery is only on the agenda for the better girls. The other girls designated as the purple thread will instead be manipulated to become more and more dangerous . . . and more and more reliant on Hidden Oaks care.
____________________
Theres a New Name in School (The Ashleys Series) by Melissa de la Cruz
Blurb:The Ashleys rule Miss Gambles Preparatory School for Girls. They are gorgeous, rich, impeccably fashion forward, and, yes, all named Ashley. Lauren Page has gone to the same school with them her whole life, and the Ashleys, if forced to remember, might recall only a faint memory of shoving mud in the poor girls mouth in kindergarten. But Lauren Page is no longer the mud-eating loser she once was. And though she has completely changed her exterior from bargain-basement cast-offs to off-the-runway couture (props, of course, to her new personal shopper) she is still the same person on the inside. And that person has had enough of the current regime.'Look out, Ashleys. Theres a new name in school.
See also:
_____________________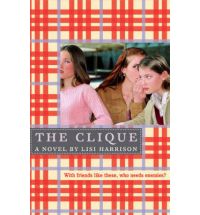 The Clique'by Lisi Harrison
Massie Block: With her glossy brunette bob and laser-whitened smile, Massie is the uncontested ruler of The Clique and the rest of the social scene at Octavian Country Day School, an exclusive private girls school in Westchester County, New York. Massie knows youd give anything to be just like her. 'Dylan Marvil: Massies second in command who divides her time between sucking up to Massie and sucking down Atkins Diet shakes. 'Alicia Rivera: As sneaky as she is beautiful, Alicia floats easily under adult radar because she seems so sweet. Would love to take Massies throne one day. Just might. 'Kristen Gregory: Shes smart, hardworking, and will insult you to tears faster than you can say my haircut isnt ugly!'Enter Claire Lyons, the new girls from Florida in Keds and two-year-old Gap overalls, who is clearly not Clique material. Unfortunately for her, Claires family is staying in the guesthouse on Massies familys huge estate while they look for a new home. Claires future looks worse than a bad Prada knockoff. But with a little luck and a lot of scheming, Claire might just come up smelling like Chanel No. 19. . . .The Clique . . . the only thing harder than getting in is staying in.
See also: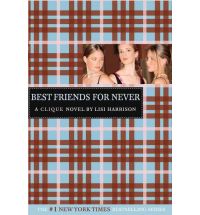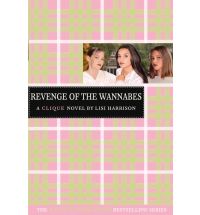 '___________________
Paper Covers Rock'by Jenny Hubbard
At the beginning of his junior year at a boys boarding school, 16-year-old Alex is devastated when he fails to save a drowning friend. When questioned, Alex and his friend Glenn, who was also at the river, begin weaving their web of lies. Plagued by guilt, Alex takes refuge in the library, telling his tale in a journal he hides behind'Moby-Dick. Caught in the web with Alex and Glenn is their English teacher, Miss Dovecott, fresh out of Princeton, who suspects theres more to what happened at the river when she perceives guilt in Alexs writing for class. She also sees poetic talent in Alex, which she encourages. As Alex responds to her attention, he discovers his true voice, one that goes against the boarding school bravado that Glenn embraces. When Glenn becomes convinced that Miss Dovecott is out to get them, Alex must choose between them.
__________________
The Starboard Sea'by Amber Dermont
Blurb: Jason Prosper'grew up in the elite world of Manhattan penthouses, Maine summer estates, old-boy prep schools, and exclusive sailing clubs. A smart, athletic teenager, Jason maintains a healthy, humorous disdain for the trappings of affluence, preferring to spend afternoons sailing with Cal, his best friend and boarding-school roommate. When Cal commits suicide during their junior year at Kensington Prep, Jason is devastated by the loss and transfers to Bellingham Academy. There, he meets Aidan, a fellow student with her own troubled past. They embark on a tender, awkward, deeply emotional relationship.
___________________
The School at the Chalet'by Elinor Brent-Dyer
Blurb:'Madge Bettanys plan to start a school in the mountains of the Austrian Tyrol is very exciting for her younger sister Joey because Joey will be the first pupil.
See also:
_____________
A Royal Match'by Tyne OConnell
Blurb:'When LA-born Calypso Kelly arrives at the exclusive all-girls British boarding school, St. Augustines, shes determined to become popular. But when a photo of Calypso kissing Englands heir to the throne, Prince Freddie, ends up in the tabloids, it will take quick thinking to save her reputation-and her relationship with the prince.'After the tabloid disaster, Calypso hopes her next term at St. Augustines will be better. But nothing could be further from the truth. Her archenemy (and culprit of the tabloid disaster) Honey OHare is her new dorm mate and her invite to the Annual Euro Royal Bash is nonexistent. Will a flirtation with a hot new sports star from the boys school ruin her chances with Prince Freddie? Calypso has some work to do if she wants to go from pumpkin to princess in time for the ball.
_____________
First Term at Malory Towers'by Enid Blyton
Darrell and her friends grow together as they share their school days. There are new students to induct, sporting matches to be won, tempers to control and tricks to play on teachers.
__________________
The Naughtiest Girl in the School'by Enid Blyton
Elizabeth doesnt want to go to boarding school so she decides to be as naughty as she can. But she soon finds out it isnt as easy as it seems.
See also:
_______________
Jenny Greens Killer Junior Year by Amy Belasen & Jacob Osborn
Blurb:'Jenny Green is a spoiled teen princess and the newest junior at Montreals Molson Academy. Jenny wants a fresh start in her new school, and shes curious to see what Montreal has to offer, most especially in the boy department. Beautiful, charming, and sharp-witted, Jenny has no trouble getting the boys to fall for her.'But when she discovers just how despicable the male gender can be with the lying, the cheating, and the utter disrespect she decides to make them paywith their lives.
__________________
Better than Yesterday'by Robyn Schneider
At the elite Hilliard Preparatory School, the competition is fierce, the gossip is worse, and Blake Dorsey has just arrived back on campus after an unexplained two-year absence.'Skylar Banks has a hunch Blakes in trouble. Skylars the most likely candidate for valedictorian, but shes no stranger to tricky situations herself. Shes got a reputation for taking her relationships straight from JV to varsity, and that rep is about to catch up with her.'Charley Morton doesnt have time for Blakes problems'not if he plans to get into Harvard like his parents expect, or to win over his dream girl (a.k.a. Skylar). But then Blake takes off for New York City, and Charley, Skylar, and her roommate, Marissa, have no choice but to risk their perfect transcripts to find him. Its a journey that will change the way they see each other' and themselves'forever.
________________
The It Girl'by Cecily Von Ziegesar
Blurb:'Popular Gossip Girl character Jenny Humphrey is leaving Constance Billard to attend Waverly Academy, an elite boarding school in New York horse country where glamorous rich kids dont let the rules get in the way of an excellent time. Jennys determined to leave her crazy Manhattan past behind and become a sophisticated goddess on campus. But first shell have to contend with her self-absorbed roommates, Callie Vernon and Brett Messerschmidt. Hot guys, new intrigue, and more delicious gossip all add up to more trouble than ever for Jenny. But if getting caught with boys and going up against the Disciplinary Committee is what it takes, Jennys ready. Shell do all that and more to be The It Girl.
See also:
_________________
Blurb:'At a'New England'boarding school, a sex scandal is about to break. Even more shocking than the sexual acts themselves is the fact that they were caught on videotape. A Pandoras box of revelations, the tape triggers a chorus of voicesthose of the men, women, teenagers, and parents involved in the scandalthat details the ways in which lives can be derailed or destroyed in one foolish moment.
______________
Blurb:'The second life of Dinnie Doone began when she was thirteen. In Dinnies first life, she moved home a dozen times. In each new town, her family landed in deeper trouble. Then, without warning, she was snatched by total strangers and taken far away to the other side of the world. Dinnie arrives in Switzerland and becomes a pupil at an international boarding school high in the mountains. Separated from her family, she starts a new life thats strange and frighteningbeautiful and full of adventure.
________________
Viola in Reel Life'by Adriana Trigiani
Blurb:'Im marooned.'Abandoned.'Left to rot in boarding school . . .Viola doesnt'want'to go to boarding school, but somehow she ends up at an all-girls school in South Bend, Indiana, far, far away from her home in Brooklyn, New York. Now Viola is stuck for a whole year in the sherbet-colored sweater capital of the world.'Ick.'Theres no way Violas going to survive the year'especially since she has to replace her best friend Andrew with three new roommates who, disturbingly, actually seem to'like'it there. She resorts to viewing the world (and hiding) behind the lens of her video camera.'Boarding school, though, and her roommates and even the Midwest are nothing like she thought they would be, and soon Viola realizes she may be in for the most incredible year of her life.'But first she has to put the camera down and let the world in.
_____________
Bard Academy: Moby Clique'by Cara Lockwood
Blurb:'Her summer reading assignment is'Moby-Dick,'but Mirandas vacation hasnt exactly been smooth sailing. Between working at her stepmothers hideous all-pink boutique, and having broken up with her basketball champ boyfriend Ryan, not to mention snoozing her way through one of literatures'heaviest'tomes, shes almost looking forward to returning to Bard Academy. That was before her kid sister Lindsay smashed up their dads Land Rover and got shipped off to Bard herself. Is the punishment Lindsays or Mirandas?'A private school staffed by the ghosts of famous dead writers is hard enough to navigate without a freshman kid sister in tow, but now Mirandas trying to sort out her feelings for her brooding friend Heathcliff, who happens to be a fictional character, while keeping Bards secrets from her nosy sister. And when her nemesis Parker handpicks gullible Lindsay to be a Parker clone, Miranda knows a storm is brewing. Then, Lindsay disappears in the woodsand a frantic search sends Ryan, Miranda, and Heathcliff to Whale Cove, a spot rumoured to hide a sunken pirates ship. But something or'someone' even more ominous and terrifying lurks there. Can Miranda stay the course and save her sister?
See also:
_____________________
The Name of the Star'by Maureen Johnson
Blurb:'The day Louisiana teenager Rory Deveaux arrives in London marks a memorable occasion. For Rory, its the start of a new life at a London boarding school. But for many, this will be remembered as the day a series of brutal murders broke out across the city, gruesome crimes mimicking the horrific Jack the Ripper events of more than a century ago.'Soon Rippermania takes hold of modern-day London, and the police are left with few leads and no witnesses. Except one. Rory spotted the man police believe to be the prime suspect. But she is the only one who saw him. Even her roommate, who was walking with her at the time, didnt notice the mysterious man. So why can only Rory see him? And more urgently, why has Rory become his next target? In this edge-of-your-seat thriller, full of suspense, humor, and romance, Rory will learn the truth about the secret ghost police of London and discover her own shocking abilities.
____________________
Anna and the French Kiss'by Stephanie Perkins
Anna was looking forward to her senior year in Atlanta, where she has a great job, a loyal best friend, and a crush on the verge of becoming more.' So shes less than thrilled about being shipped off to boarding school in Paris-until she meets Etienne St. Clair. Smart, charming,'beautiful, Etienne has it all . . . including a serious girlfriend.'But in the City of Light, wishes have a way of coming true.' Will a year of romantic near-misses end with their long-awaited French kiss?
__________________________
Jennings Goes to School'by Anthony Buckeridge
Blurb:'When Jennings arrives at Linbury Court Preparatory School as a new boy, he soon discovers how much he has to learn, especially when the other boys seem to be talking in a different language! Spivish ozard! But it is not long before Jennings becomes a celebrity, following an intrepid escape from the school grounds and a riotous attempt to enliven a fire practice, which leaves Old Wilkie literally climbing the walls! From then on, every time Jennings gives trouble the elbow, a new disaster trips him over. But only one thing really matters to J C T Jennings ' his First Eleven debut. When the long-awaited match arrives, Jennings certainly uses his head.
See also:
__________________________
My Name is Not Easy'by Debbie Dahl Edwardson
My name is not easy. My name is hard like ocean ice grinding the shore . . . Luke knows his Inupiaq name is full of sounds white people can't say. So he leaves it behind when he and his brothers are sent to boarding school hundreds of miles away from their Arctic village. At Sacred Heart School, students'Eskimo, Indian, White'line up on different sides of the cafeteria like there's some kind of war going on. Here, speaking Inupiaq'or any native language'is forbidden. And Father Mullen, whose fury is like a force of nature, is ready to slap down those who disobey. Luke struggles to survive at Sacred Heart. But he's not the only one. There's smart-aleck Amiq, a daring leader' if he doesn't self-destruct; Chickie, blond and freckled, a different kind of outsider; and small, quiet Junior, noticing everything and writing it all down. They each have their own story to tell. But once their separate stories come together, things at Sacred Heart School'and the wider world'will never be the same.
_____________________
The Mockingbirds'by Daisy Whitney
Blurb:'Some schools have honor codes.'Others have handbooks.'Themis Academy has the Mockingbirds.
Themis Academy is a quiet boarding school with an exceptional student body that the administration trusts to always behave the honorable waythe Themis Way. So when Alex is date raped during her junior year, she has two options: stay silent and hope someone helps her, or enlist the Mockingbirdsa secret society of students dedicated to righting the wrongs of their fellow peers.'In this honest, page-turning account of a teen girls struggle to stand up for herself, debut author Daisy Whitney reminds readers that if you love something or someoneespecially yourselfyou fight for it.
____________________
Molesworth'by Geoffrey Willans
Blurb:'School is wet and weedy, according to Nigel Molesworth, the goriller of 3B, curse of St Custards and superb chronicler of fifties English life. Nothing escapes his disaffected eye and he has little time for such things as botany walks and cissy poetry with an assortment of swots, snekes and oiks. Instead he is very good at missing lessons, charming masters and putting down little brothers, in fact he is exceptional at most things except spelling.
______________________
Thirteen-year-old Spud Milton is about to start his first year at an elite boarding school in 1990. Armed with only his wits and his diary, Spud takes readers on a rowdy romp full of illegal midnight swims, raging hormones, and catastrophic holidays.
See also:
____________________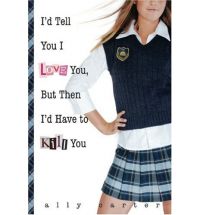 I'd Tell You I Love You, But Then I'd Have to Kill Youby Ally Carter (see our review)
See also our'review of'Cross My Heart and Hope to Spy
See also our review of'Don't Judge a Girl by her Cover
Blurb:The Gallagher Academy for Exceptional Young Women lives up to its name. Not only does this exclusive boarding school teach advanced language skills and correct deportment; its students also master the arts of tapping phones, hacking into computers, and spying in public places. At school, second-generation Gallagher Girl Cammie Morgan has impeccable credentials: She is fluent in 14 languages and able to kill an assailant in seven different ways. But recently life has dealt Cammie a card that she never anticipated: She has fallen in love with an ordinary boy who knows nothing about her exotic double life. A truly covert romance.
See also: