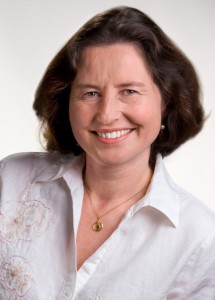 If you find yourself thumbing through the YA shelves in search of something new to read, dont be surprised if Ebony McKennas Ondine'novels leap out at you (not literally, of course, although given their zany, magical subject matter, this isnt entirely out of the question). With their sweet, dreamy covers and lighthearted approach to the fantastic, Ebonys books are in a niche of their own.
But far from being created to suit a trend, or even buck one, the books are an ode to the whimsical stories she has always loved herselfshe freely admits to having grown up on a steady diet of The Goodies'and Bewitched.
For me, I wasnt so much thumbing my nose at trends as being fairly ignorant of them, she says. Every book an author puts out there is a result of their influences, and mine are heavily slanted towards comedy and a fine sense of the ridiculous.
And with a boy-turned-ferret as her protagonists love interest, her quirky sense of humour is evident in spades.
Obviously I was kicking off the Ferret Hero trend. If I tell enough people that ferrets are the new vampires, its bound to catch on!
In all seriousness, though, Ebony says that a balance does need to be struck between writing the book you want to write and one that your publisher can market, although she notes that because of the changeable nature of the market, chasing trends can be fruitless.
I didnt have a clue about the market when I began writing, she says. This was liberating for me during the creation process. I didnt let anything hold me back. It wasnt until afterwards that I started to think I might be on to something.
But when all is said and done, she adds, publishers and bookshops need to know where a given book should be shelved. Still, given the diverse readership of many books, a one-size-fits-all approach can be a challenge.
My publishers have quite rightly targeted the books towards teen girls around 12-15, but there is also an audience of adult readers as well. There are mums reading the book first to make sure its suitable, as well as the crossover audience of women who read YA and teen books for the romance and nostalgia. Unfortunately there isnt a talking ferrets section at this point!
Its interesting that Ebony picks out romance and nostalgia as two of the draws of her books, as in large part its these elements that differentiate her work from other types of young adult fantasy, some of which can be extraordinarily dark in tone.
I have nothing against the gritty first person. It can be such a thrill to read these books. But I have to add more light and shade and ease the tension with some well-placed gags, because otherwise it gets depressing, she says.
Im revising a non-Ondine manuscript now where the tone is much darker in places, but there are moments of levity and embarrassment. Theres also a scene that makes me cry every time I get to it. If the whole book was like that, Id be a wreck.
Ebony muses that perhaps it was this need for levity and laughter that helped inspire Ondine. Id written six (beautifully rejected) manuscripts before Ondine came along, and I honestly did not think about anything more than having loads of fun with this crazy idea and making my critique partners laugh their heads off.
Writing for the sheer pleasure of it, rather than with a specific end-goal of publication, gave Ebony the freedom to make Ondine'anything she wanted. These books have so much of me in them, because I didnt hold back.'And do you know something else? Perhaps I needed a big laugh myself. Life can get miserable if youre not careful.
And with Ondine'set in the fictional former Soviet country of Brugel, a place where the food is awful and chances of winning Eurovision are even worse (I am a sucker for Eurovision. Its a whole world of crazy), Ebony certainly indulges her sense of humour. But working with a made-up country also allows extra freedoms, including a buffer from those who might have been offended had she used a real country as her setting.
Initially I tried dodging the setting entirely and having Ondine live in that city in Europe with all the old buildings. My fear was if I set it in a specific country like Romania, Id end up offending Romanians and so on. I was after laughs, but not at any particular cultures expense, she says.
Eventually that nameless country began to take shape and became what is now Brugel.
A lifetime of reading atlases for pleasure is really paying off! Making up a country, and the neighbours, gave me so much freedom because nobody could tell me I was wrong!
But even made-up countries have their place in the world, and Ebony enjoys the odd cross-cultural comparison or spot of gentle teasing, particularly when it comes to her (and my) native Melbourne.
I cant help mentioning Melbourne. Its a cultural melting pot and a bit daggy at times. Black will always be the predominant clothing colour of choice, and we will keep on raising the best comedians on the planet. And we can spend an entire night complaining to friends about the typos in The Age.
Her experiences with her childhood pen pals also helped to shape Brugel and its own brand of eccentricity.
I had loads of pen pals as a teenager, and many of them were from Europe. Their lives were so different from mine, she said, saying that it wasnt unusual to wait an extra month before I heard from Natasha in Novosibirsk, because theyd been snowed in.
Another notable anecdote involves a pen pal from East Germany. When the Berlin Wall came down the first thing he did in the west was try the chocolate and coffee. Now theres a bloke with priorities!
Speaking of priorities, one that Ebony gets so very right in her books is the relationship between Hamish and Ondine, which is from the outset healthy and loving, with both parties positioned as equals.
I wanted Hamish to be worthy of Ondine, so he had to treat her with respect and honour, says Ebony. 'He really means to, even if he doesnt always succeed. Ultimately, he wants whats best for Ondine and that is a beautiful and healthy thing. I am a firm believer that relationships should make you smile more than you cry, and they should be supportive and comforting.
At my suggestion that such relationships are all too rare in todays young adult fiction, Ebony adds, Being with the right person makes your life better, not worse. 'There are always going to be compromises and challenges ahead but you work through them together. Balance is key. If its all one way, if its all sacrifice and giving your life up for someone, it cant be healthy.
And although Ondine and her ferret lover Hamish are undoubtedly in love, theyre not utterly consumed by it, nor defined by it. Ebony says that she went to lengths to ensure that'Ondine, despite her personal foibles, was a character with strength and agency.
I have a short attention span and feel bored reading too many books in a row where the girl is at the mercy of the plot, rather than being her own best advocate. I like feisty girls I can admire and look up to. Strong girls can still make mistakes but they work it out in the end. It takes up to a year for me to finish these manuscripts, so I want to spend the time with someone I like!
But Ebony points out that while reading about weak heroines can become frustrating, the opposite is also true. Its all about balance. Too many butt-kicking heroines can give a reader a headache just as much as too many spaghetti-backed ones can become tiresome. The important thing is to have plenty of choice so those readers who need something intense can get hold of it, while those who need a good laugh can get that too.
Anne of Green Gables, for example, is a character to whom Ebony looks to for inspiration. She was a smart girl who made plenty of mistakes, but she studied hard and tried her best and didnt let people walk all over her. Judy Blumes Forever, which'explores not just the intensity of a relationship but the messy disintegration afterwards, is another book that comes to mind.
Its not just with relationships that Ebony likes to break the mould. At the structural level, too, she indulges in a spot of subversion, toying with age-old tropes and conventions and making them her own.
She describes her breaking down of the fourth wall as herself at her bossiest. Its'definitely where I butt in and misbehave. I mean, who in their right mind starts a novel with This is a great story? Thats going to get peoples backs up. But it also sets the tone and plays on the old Once Upon a Time trope. You know youre in for a treat, so sit back and let it all wash over you.
Her use of footnotes, which can be found scattered throughout the text offering up witty little asides, however, wasnt something that she had planned. Initially I put them in as a reminder for me to come back and explain Hamishs speech in the body of the text. Except a bizarre thing happened, because after a few more footnotes, they started to feel like they belonged there. They were liberating and crazy and they felt right.
Ebony notes, though, that writing comedy gives her the freedom to be playful in her work. I couldnt do that with a serious drama or thriller, it would utterly destroy the mood.
It helps, too, that todays readers are savvy when it comes to structure and storytelling techniques.
They know if theres a pot of tea on the table in one scene, its going to be put to good useor someone will break itin a later scene. They understand set up and payoff, they know things will get worse before they get better. I play up to that because I take my fun seriously.
Structure doesnt only help readers engage with a work, though. Its also key to ensuring that a book hinges together. Without structure, everything falls to bits. When I get that uneasy feeling that something isnt right, I step away from the project. Its not exactly writers block, but I dont know the answer right away either. Ive got to the point now in my writing where I know that the answer will come, I just dont know what that answer is at the moment. Fortunately'structure always comes to my rescue.
Speaking of structure, how has Ebony approached the overall arc of her Ondine'novels, particularly given that the first was written as a standalone? Retrospectively, it turns out.
I hoped and dreamed there would be sequels, but just in case, I poured everything in so it had a proper ending.'When the publishers, Egmont UK, came back and asked for a sequel, I rushed together the biggest pile of drossinvolving espionage and the Eurovision Song Contest. The editor said it didnt have the same romantic potential, and asked if I could give them more of the samebut different.
To do this, Ebony kept key aspects of the first bookthe love between Ondine and Hamish, as well as Hamishs habit of turning into a ferret without warningbut raised the stakes for Ondines character.
It was'Ondine trying and failing, then digging deep and giving it everything. Its about thinking shes making the right choices but she cant be sure. I kept it fresh by introducing new characters and new challenges while also having familiar people around. My fabulous husband and I also brainstormed loads of ideas to create a narrative arc that could take the series to four books. Suddenly, throwaway lines from book one have sinister overtones in book three.
It wasnt easy, however, and Ebony had the additional pressure of having to write a sequel that would not only live up to but surpass the first.
I was painfully aware that my second published novel had to be amazing. Not that I was slacking off with the first, but the second one had to kick it up a notch. The first book says, look what I made up and the second says, it wasnt a fluke. The third says, I know what Im doing.
And the fourth?
The fourth says, thanks for my new car.
So whats ahead for Ondine? Ebony isnt the type to offer spoilers, but she does say that things will become worse before they get better. Its the Winter book, so it gets bleaker.'Ondine and Hamish are as in love as ever, because it would be a slap in the face to the readers if they werent, but there are darker forces at work and Ondine is caught up in it.
But, she adds,'there is also a fish dancing on the table for levity.
And if that made you laugh, then mission accomplished: according to Ebony the most enjoyable part of her job is'evoking a reaction in a reader. When a reader tells me she stayed up late reading my book, its the best feeling in the world. When they laugh or swoon while reading my books, its pure magic.
__________
Visit Ebony McKennas website, and follow her on Twitter and Facebook
You can also view our reviews of her work here
Books by Ebony McKenna: