Its been a while since Ive put together a book list, but given that Ive recently come across a spate of books dedicated to mathematicians, scientists and other learned folk, I thought that a list of novels about Darwin might be a good place to start. Onward!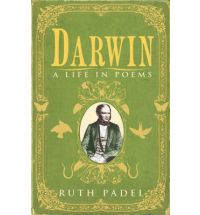 Darwin: a life in poems by Ruth Padel
Blurb: This highly acclaimed sequence of poems uses multiple viewpoints to follow the development of Darwin's thought, the drama of the discovery of evolution, and the fluctuating emotions developing within the tender husband and father.
Charles Darwin lost his mother at the age of eight; repressed all memory of her, and poured his passion into solitary walks, newt collecting and shooting. His five year voyage on the Beagle, in his twenties changed his life. Afterwards, in London in 1838, he began publishing his findings and working privately on groundbreaking theories about the development of animal species, including human beings. Watching the newly arrived orangutang at London Zoo, he realised that the way in which animals express emotion might provide a proof of kinship between human and animal, while privately he questioned his own emotions. He made a nervous proposal to his cousin Emma. They had a very happy marriage and his emotions were no longer frozen, but from the first both were painfully aware of the gulf between her devout Christian faith and his increasing religious doubt. The death of three of his ten children accentuated this gulf. For him, death and extinction were part of the survival of the fittest, nature's way of developing new species. For her, it was a prelude to an afterlife.
___________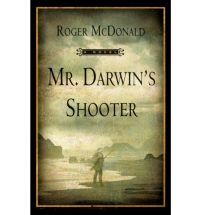 Mr Darwins Shooter'by Roger McDonald
Blurb:'Aboard the HMS'Beagle, 15-year-old Syms Covington enters the service of Charles Darwin, shooting and collecting hundreds of specimens for his gent, specimens that become fundamental to the formation of Darwins theory of evolution.
_____________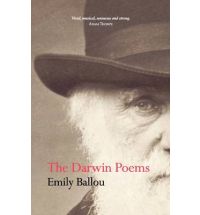 The Darwin Poems'by Emily Ballou
Blurb:'To live with the fear that the knowledge inside you could wreck your marriage and destroy all that your society holds dear. To have twenty years of work nearly eclipsed by a younger man. To close the door on God. To create a new kind of faith that will change the world.
Emily Ballou's sensitive and beautifully imagined verse-portrait of Charles Darwin's life saves the man from the legend, bringing to light a fragile, deeply felt humanity, and capturing the textures of his work and dreams, the noise and touch of his wife and children, his inner doubts and questions.
It is the story of a man at the brink of a revolutionary theory; a man whose dogged lifelong determination to pursue the truth, despite the cost to his health, never undermined his intense feelings of devotion to those he loved.
______________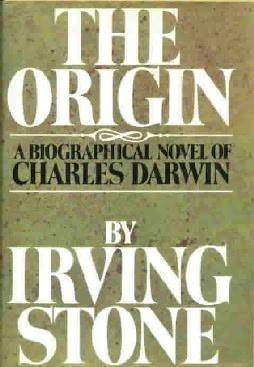 Blurb:'The Origin fills an important gap in literature on Charles Darwin. In 1832 at age 22, Charles Darwin was invited to sail with H.M.S. Beagle as a naturalist. The surveying voyage would encircle the globe. Five years later he returned to Plymouth as an experienced naturalist with a growing reputation in England, a priceless collection of rare and unknown plants and creatures, and a set of notebooks containing the germ of an idea about the origin of species..one that was to shake the foundations of accepted wisdom everywhere. This is not only the tale of the Beagles cruise but the account of a lifetime of intellectual inquiry.
_______________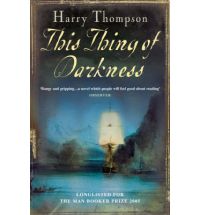 This Thing of Darkness'by Harry Thompson
Blurb:'1828 Brilliant young naval officer Robert FitzRoy is given the captaincy of HMS'Beagle, surveying the wilds of Tierra del Fuego, aged just twenty-three. He takes a passenger: a young trainee cleric and amateur geologist named Charles Darwin. This is the story of a deep friendship between two men, and the twin obsessions that tore it apart, leading one to triumph and the other to disaster
______________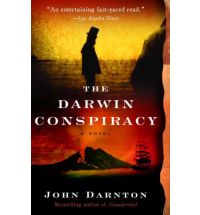 The Darwin Conspiracy'by John Darnton
Blurb:'In this new novel, John Darnton transports us to Victorian England and around the world to reveal the secrets of a legendary nineteenth-century figure. Darnton blends the power of fact and the insights of fiction to explore the many mysteries attached to the life and work of Charles Darwin What led Darwin to the theory of evolution? Why did he wait twenty-two years to write On the Origin of Species? Why was he incapacitated by mysterious illnesses and frightened of travel? Who was his secret rival? These are some of the questions driving Darntons narrative, which unfolds through three vivid points of view: Darwins own as he sails around the world aboard the Beagle; his daughter Lizzies as she strives to understand the guilt and fear that struck her father at the height of his fame; and that of present-day anthropologist Hugh Kellem and Darwin Scholar Beth Dulcimer, whose obsession with Darwin (and with each other) drives them beyond the accepted boundaries of scholarly research. What Hugh and Beth discover Lizzies diaries and letters lead them to a hidden chapter of Darwins autobiography is a maze of bitter rivalries, petty deceptions, and jealously guarded secrets, at the heart of which lies the birth of the theory of evolution.
__________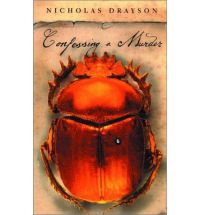 Confessing a Murder'by Nicholas Drayson
Blurb:'A nameless narrator, abandoned on an island soon to be obliterated by volcanic activity, tells the story of his life and exile from England. The tale is as extraordinary for its observations of a surreal natural history as for the dark twistings of human nature it reveals. His particular interest is beetles'a passion he shares, most literally, with the idolized friend of his school years, Charles Darwin'and his reckless pursuit of the golden scarab has led him to a place that mirrors the Galapagos in the utter singularity of its fauna and flora. Blood-sucking mistletoe and amphibian swallows are but two of the fantastic species he records. Is this the diary of a madman? Or is it the story of why Darwin published the book that destroyed his belief in God? Fearlessly original in conception, this tale is as extraordinary for its observations of a surreal natural history as for the dark twistings of human nature it reveals.
___________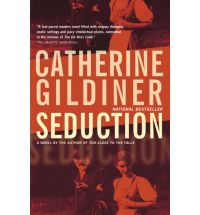 Seduction by Catherine Gildiner
Blurb:'With'Seduction,'Catherine Gildiner gives us not only a gripping detective story full of shifting characters and fast-paced twists but a remarkable intellectual thriller. Through the letters and papers of Sigmund Freud, Charles Darwin and the venerable Wedgwood family, Gildiner brings the personalities and ideological conflicts of the past to life in the present. Along the way we meet an assortment of characters, from social misfits to the demure but resolute Anna Freud, who is still living in the London house where she brought her ailing father for the last year of his life, and where she actively guards his legacy. The story takes us from Toronto to Vienna, London, the Isle of Wight, New York and back again to Toronto ' each locale seen through the eyes of Kate, who relishes in the beauty of a world that has been denied to her for a decade.
___________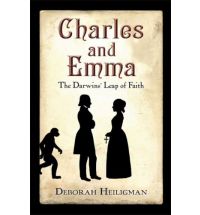 Charles and Emma'by Deborah Heiligman
Blurb:'Charles Darwin published'The Origin of Species, his revolutionary tract on evolution and the fundamental ideas involved, in 1859. Nearly 150 years later, the theory of evolution continues to create tension between the scientific and religious communities.'Challenges'about teaching the theory of evolution in schools'occur annually'all over the country. This same debate raged within Darwin himself, and played an important part in his marriage: his wife,'Emma,'was quite religious, and her faith gave Charles a lot to think about as he worked on a theory that continues to spark intense debates.Deborah Heiligmans new biography of Charles Darwin is a thought-provoking account of the man behind evolutionary theory: how his personal life affected his work and vice versa. The end result is an engaging exploration of history, science, and religion for young readers.