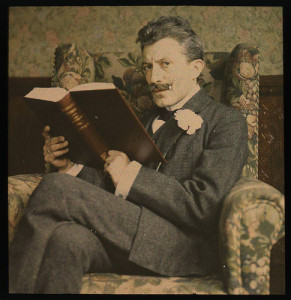 Some months ago, during my efforts to seek climate-controlled asylum from Melbourne's oppressive summer days, I found myself in an independent bookshop known for its having both superior air conditioning and superior floor stock.
Not to mention a superiority complex.
Aware that my literary credibility was being assessed by the twin forces of the fauxhawked staff and the hipster/professorial customers, each toting a book written by an author whose name featured more diacritics than letters, I went straight for the (translated) classics section and dug about for something suitably obscure.
Which was not so hard, really, as this particular shop does not stock mass-market paperbacks. Its mainstream section is notable for just about every item's being imbued with a Pulitzer or a Booker or a Nobel. The occasional bestseller glimpsed here and there is a thorn of bibliophilic affront, something endured only by being approached with a palpable sense of irony. (And a shelf-talker underscoring the point.)
It certainly is not the sort of shop that one would go to in search of a certain widely popular yet widely derided book whose title is redolent of a Dulux paint palette.
Needless to say, I looked on in interest over my copy of Summer in Baden-Baden as a harried-looking customer dashed into the shop seeking said volume posthaste.
Curiously, the name of this book'obviously verboten in this altar of the written word'was never actually mentioned in his negotiations with the moustachioed bookstore guy. A guy whose very aura of literariness would make even the most well read person question their bookish credentials.
The customer left the shop with several books that were a variation on the theme that he was after'I believe that Anais Nin was, ahem, on top'and though his original sought-after prize might have been amongst them, it certainly wasn't his only purchase.
As I went back to parsing Tsypkin's endless sentences (need proof of the Chomskyian concept of linguistic recursion? Look no further!) I found myself thinking about the influence of intellectual scrutiny.
I'm entirely aware that I'm inviting a skewering in the comments section, but in my opinion, the value of the book snob is severely underrated.
Discussions about the role of bookshop staff often revolve, perhaps erroneously, around the knowledge of such staff, when in fact I suspect that one of their most important attributes is actually the sense of literary accountability they instil within us.
People are egocentric. We seek validation and acceptance. We're also aspirational.
I don't want to be judged for purchasing crappy books.
So many of my purchases over the years have been influenced by my desire not to be viewed as some sort of intellectually bankrupt cretin. And in a similar vein, much of my reading'especially my public reading'is surely affected by the idea of being subjected to the scrutiny, real or perceived, possible or actual, of others around me.
People like me have historically lived in a biblio-panopticon, mindful that at any time an intellectual gatekeeper could pop up in the central tower of our literary lives and subject us to'well, probably to a tut-tut. Perhaps a raised eyebrow at worst.
But such a thing strikes terror into my nerdy little heart.
The concept of fearing being found wanting in an intellectual or bookish capacity probably sounds ludicrous to some, but book snobs'along with those ambassadors for other types of cultural snobbery'play an essential role in shaping and developing our intellectual, cultural and philosophical engagement.
And I think that now, more than ever, the tut-tutting, eyebrow-crooking book snob is needed.
We live in an era where book purchasing has become increasingly anonymous, and where, with the rise of reading on e-readers and other devices, reading itself has become increasingly anonymised.
And with anonymity comes the retreat of accountability and all that entails'typically either a bacchanal madness or sheer laziness. (The latter, most likely.) In a literary context, the result is the disengagement with the difficult, the strange, and the challenging.
The cycle is only worsened by that bane on the imaginative worlds of humanity: the internet recommendation engine. Because as Kurt Vonnegut would concur, there's nothing quite like using a machine to quantify the inherently human capacity for taste and imagination.
By recommending only books that are similar to what you or others have previously purchased and liked, these engines serve the opposite purpose of what a bookshop staff member should: they provide suggestions that will inevitably and necessarily narrow towards a mean of the average, the safe, the dull, and the unchallenging.
This isn't to suggest that people should only be reading free-verse poetry translated from Hungarian and printed upside-down on T-shirts in heat-activated ink.
However, without the occasional well-coiffed invigilator to sniffingly guide us away from the easy choices and on to another, perhaps more dangerous, but certainly more interesting path, it's a worrying likelihood that we'll never even have the chance to be exposed to such things.
Certainly, the haughty gaze of the literary snob can be an uncomfortable lens through which to be assessed. But when it comes to challenging people to enrich their intellectual lives, a little snobbery can go a long way.
So, I will continue to judge you by your choice of reading matter, and I hope that you'll hold me to the same degree of literary accountability.
Because we owe it to our cultural acuity to openly and constructively critique each other's intellectual lives.
Here's to being a snob.