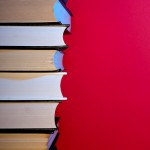 Sydney Good Food Guide pack giveaway (Aus, ends 16 Nov)
Djibouti by Elmore Leonard giveaway (world, ends 15 Dec)
Tor/Forge books Wheel of Time giveaway (US)
Tor/Forge books science fiction library giveaway (US)
Black Dog Books prize pack giveaway (Aus, ends 25 Dec)
Little Kitchen book pack giveway (Aus, ends 14 Dec)
The Book of Tomorrow by Cecelia Ahern galley giveaway (US)
Holiday Grind by Cleo Coyle giveaway (US, Canada, ends 13 Dec)
12 days of Christmas bookish giveaway (US)
Three Seconds by Anders Roslund and Borge Hellstrom giveaway (US, ends 13 Dec)
What on Earth Are You Wearing? prize pack giveaway (AUS, ends 21 Dec)
Instrumentalities of the Night by Glen Cook giveaway (world)
Vampire Empire: The Greyfriar by Clay and Susan Griffith giveaway (world)
To Fetch a Thief by Spencer Quinn giveaway (US, ends 15 Dec)
The Secret Year by Jennifer Hubbard giveaway (US, Canada, ends 30 Dec)
Best of the year book giveaway (world, ends 15 Dec)
The Anatomy of Ghosts by Andrew Taylor giveaway (US, ends 31 Dec)
5 book giveaway from Tiger Books (US, ends 15 Dec)
Multiple book giveaway (ends 17 Dec)
Last Sacrifice by Richelle Mead giveaway (US, Canada, ends 25 Dec)
Pemberley Ranch by Jack Caldwell giveaway (US, Canada, ends 24 Dec)
Sundays at Tiffanys by James Patterson (US, Canada, ends 15 Dec)
Lily of the Nile by Stephanie Dray giveaway (US, Canada, ends 15 Dec)
Totos Tale by K.D. Hays and Meg Weidman giveaway (US, Canada, ends 12 Dec)
Charlotte Collins by Jennifer Bectons giveaway (US, Canada, ends 17 Dec)
The Sentry by Robert Crais giveaway (US, Canada, Mexico, ends 15 Dec)
Cross Fire by James Patterson giveaway (US, Canada, ends 29 Dec)
Christmas at The Mysterious Bookshop by Otto Penzler giveaway (US, ends 15 Dec)
My Reading Life by Pat Conroy giveaway (world, ends 20 Dec)
______________________
Have you read our most recent reviews?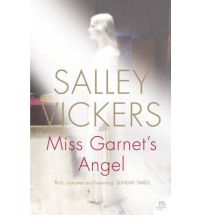 Miss Garnets Angel by Salley Vickers Rating:





Burnt Snow by Van Badham Rating:





This weeks reviews will include The Replacement by Brenna Yovanoff [amazon|book despository], We All Fall Down by Robert Cormier [amazon|book despository], and more!
Receive new posts via email:
Thanks to those who have supported Read in a Single Sitting by doing their Amazon shopping using our'affiliate link! If youre a Book Depository kind of person, you can also help us out by doing your shopping via'this link for the UK, and'this link for the US. Aussie affiliate links are forthcoming, so hold tight!
Send to Kindle